A Day in the life of a floating lodge resident at upton lake
Living in a floating home at Upton Lake has its many perks.
You can enjoy the serenity of nature as you wake up each day. Witness the breath-taking sunsets casting a beautiful reflection on the calm water in the evening. You're close to nearby Upton upon Severn, a charming market town full of thriving independent shops, cafes and restaurants. You're just a short drive from nearby towns and cities in Worcester.
But most importantly, you're in your own space with the calm surroundings of Upton Lake providing the benefits of blue and green space. It's like a mindfulness retreat, every day.
Since the development began in 2021, we've welcomed a variety of residents onto phase 1 of Upton Lake. From holiday lets to permanent residents, this floating home community is thriving.
Wondering what living in a floating home is like? Hear about day-to-day life in a floating lodge at Upton Lake from one of our pioneering residents.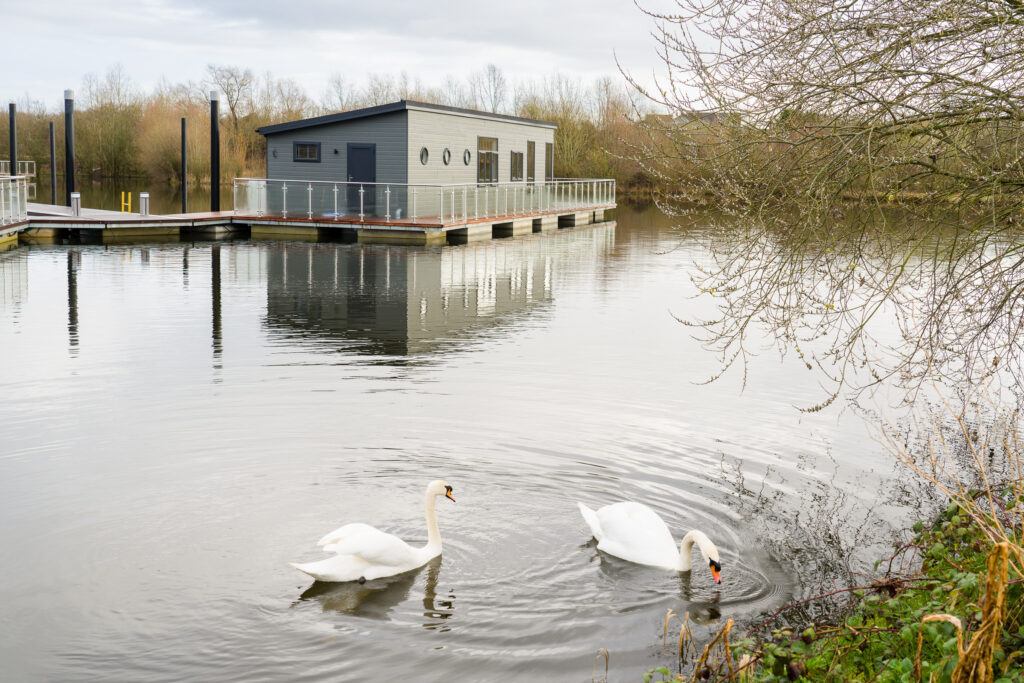 Let me share with you why living anywhere else seems unimaginable. This morning, I woke up to a gentle tapping on my balcony glass panels, right in front of my large bedroom window. The view from there is breath-taking—a serene lake stretches out before me. I never want to close my curtains. It was Sid, my pet swan, asking for his breakfast. His beak softly knocked on the glass to get my attention. I happily got out of bed and fed Sid his biscuits, while the ducks nearby also vied for their share. I tossed their food from another window to make sure they had their own time to eat since Sid doesn't like to share.

As the sun rose, its reflection on the water painted my living room walls and ceiling with a beautiful array of colours. The atmosphere inside changes throughout the day, depending on the time. I have lovely blinds in the living room, but I prefer to keep them fully open because the windows are exquisite, and the view is simply stunning.

I've learned that true happiness doesn't come from having a lot of things. Sometimes, the more you have, the more you have to lose. The other day, I had friends over (I've made new friends quickly since moving to this area), and we had a conversation about what we would do if we suddenly had 30 million in our bank accounts. One friend immediately started looking at houses worth 75 million, not realizing it would bankrupt him. Another friend said they would travel the world in first class.


Everyone talked about lavish houses, cars, and luxury items. But when it was my turn, I realized I already have everything I want right here. Maybe I would have a home in Switzerland and travel the world, but when it comes to the UK, I would stay exactly where I am.

Lara on her paddleboard on Upton Lake

Living at Upton Lake takes me away from the negativity of the real world. I don't listen to the news; instead, I wake up to the sweet melodies of birds singing, rather than the harsh sound of an alarm clock. I don't hear traffic noise either. The only noise I make is when I celebrate my wonderful life by playing Bruce Springsteen a little too loudly. I've created my own reality, and I couldn't be happier.

Lara – Floating Home Resident on Upton Lake
---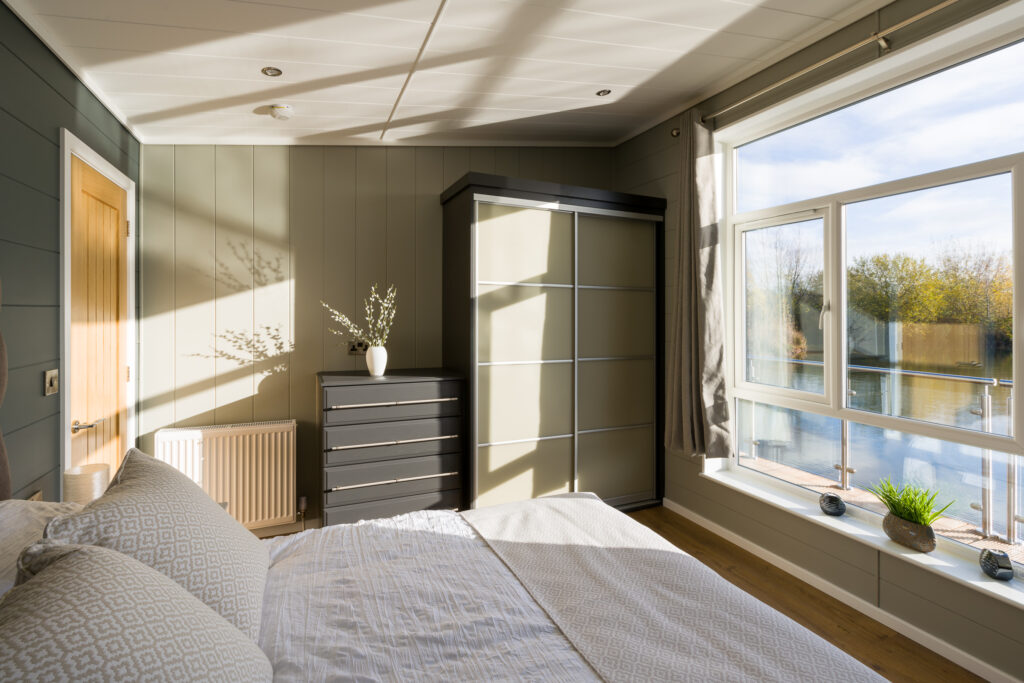 Ready for THE FLOATING HOME living experience?
You too could experience living in a floating home. We have a stunning move-in ready floating home situated on Berth 10 available for immediate occupancy. Alternatively you can check the availability on phase 1 of Upton Lake and choose a berth of your own for a brand new floating home.
Whatever your choice, it will certainly be the right one. We'd love to show you around, so why not get in touch and arrange a viewing around this exciting new development. We'd love you to join this thriving new community and reap the benefits of floating home living.