Now, you may have heard of 'green space', but living on the water also gives you plenty of 'blue space'. A floating home on Upton lake gives you the benefits of both, so lets find out what that really means.
What is green space?
Green space is any open spaced land filled with green nature, i.e grass, trees and plants. Parks, gardens, woodlands, wetlands and even cemeteries are all green spaces we can take advantage of; good for the planet and great for our health.
Green spaces are integral to our environment, as they protect nature and wildlife, improve air quality, moderate temperatures during hot periods and absorb rainwater to reduce flooding, among other things.
Green spaces also make us healthier, and happier. According to Friends of the Earth, green space helps reduce heart disease, obesity and depression and saves the NHS more than £100 million per year in GP visits and prescriptions.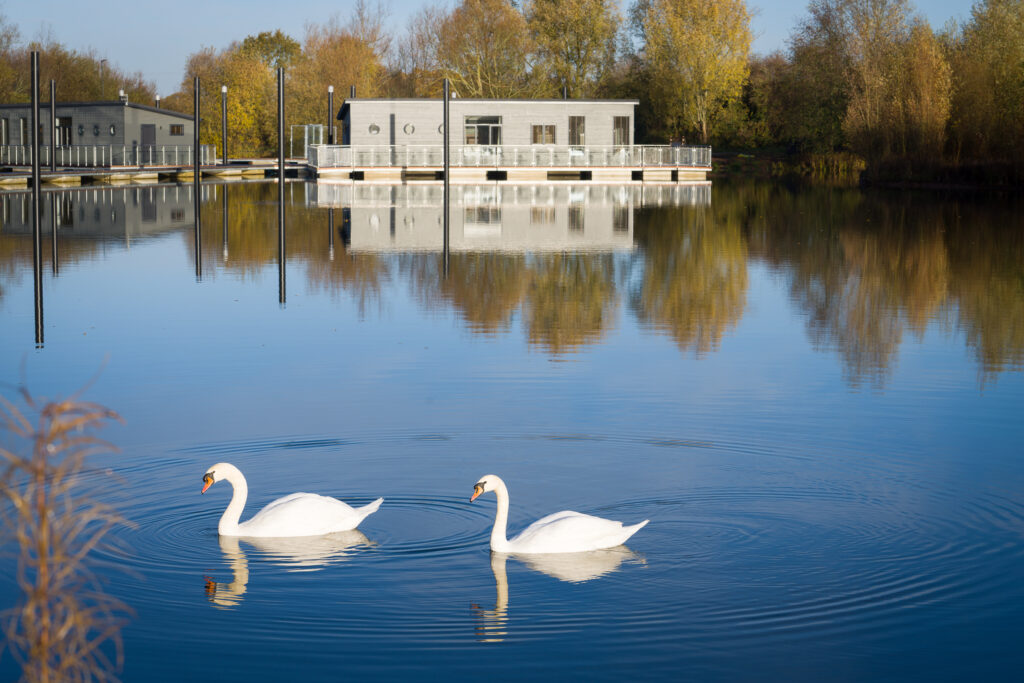 What is blue space?
Blue space is similar, but refers to any area of water. There's the obvious blue space on the coast but that also includes lakes and rivers, even ponds and water features in urban developments. Waterside living, be that on a boat or in a floating home, will reap the benefits of blue space.
Why is blue space good for us?
Proximity to 'blue space' is associated with many benefits such as less polluted air and more vitamin D boosting sunlight, plus people who live near water tend to be more physically active.
Just like green space, there are plenty of wellbeing benefits that come with spending time in by the water. A study of 18,838 people from 18 countries by the University of Exeter's European Centre for Environment and Human Health found more exposure to blue spaces during childhood predicted better subjective well-being in adulthood.
How can we live near blue space?
Seaview properties and houseboats seem like the obvious answer for living near blue space. However, seaview properties often come with a very high price tag or a risk of coastal erosion. Houseboats are a great option if you want to travel the waterways around the UK.
Have you ever considered the best of both worlds, but in an alternative way? A floating home is the answer if you want a permanent fixture whilst being literally on the water, just like a houseboat. And you get the best of blue and green space with a floating home at Upton Lake.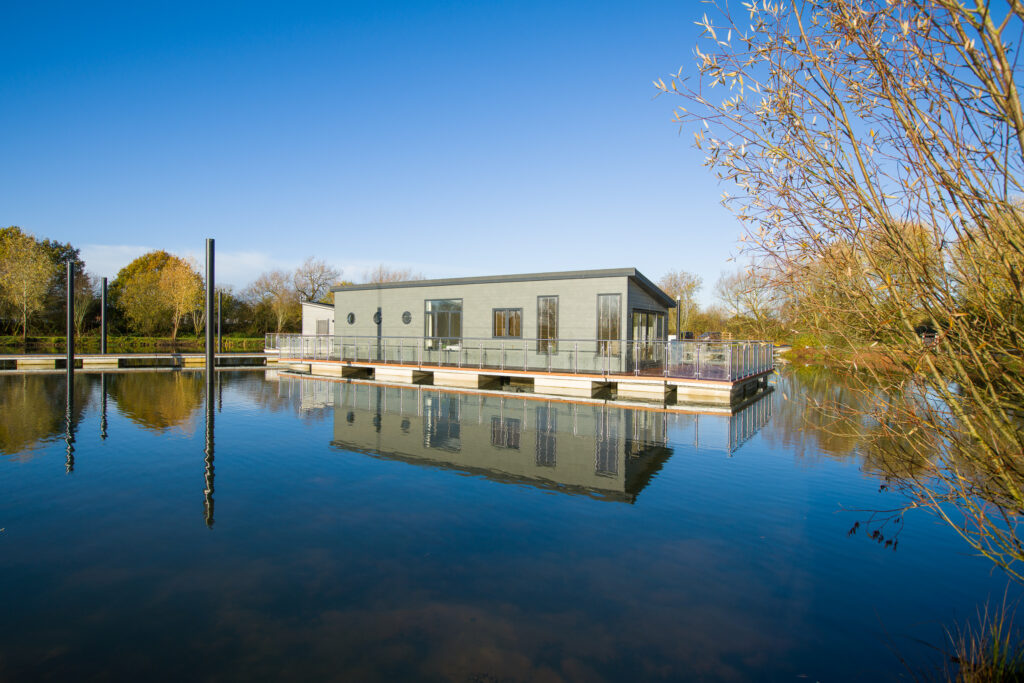 Enjoy living by the water with A FLOATING HOME AT UPTON LAKE
Upton Lake features brand-new, two bedroom, luxury floating homes built to an expert specification from some of the UK's leading manufacturers. Featuring open-plan living space and modern fixtures and fittings, these homes are literally on the water of a brand new Lake, nestled next to the River Severn and Upton Marina.
Within walking distance of the traditional port town of Upton-upon-Severn and it's thriving community of festival enthusiasts and independent shops and restaurants, this exciting new floating home community has berths available on Phase 1 of the project.
So, if you want to positively improve your health, wellbeing and happiness by taking advantage of the benefits of 'blue space' with a floating home at Upton lake. Get in touch with the team to find out more about our available berths for a brand new floating home, or book a viewing to see this exciting development for yourself.