Discerning buyers are often looking for a property with a difference. Something with a wow factor that sets itself apart from most homes on the market. With that in mind, lets take a look at what makes a floating home a good investment.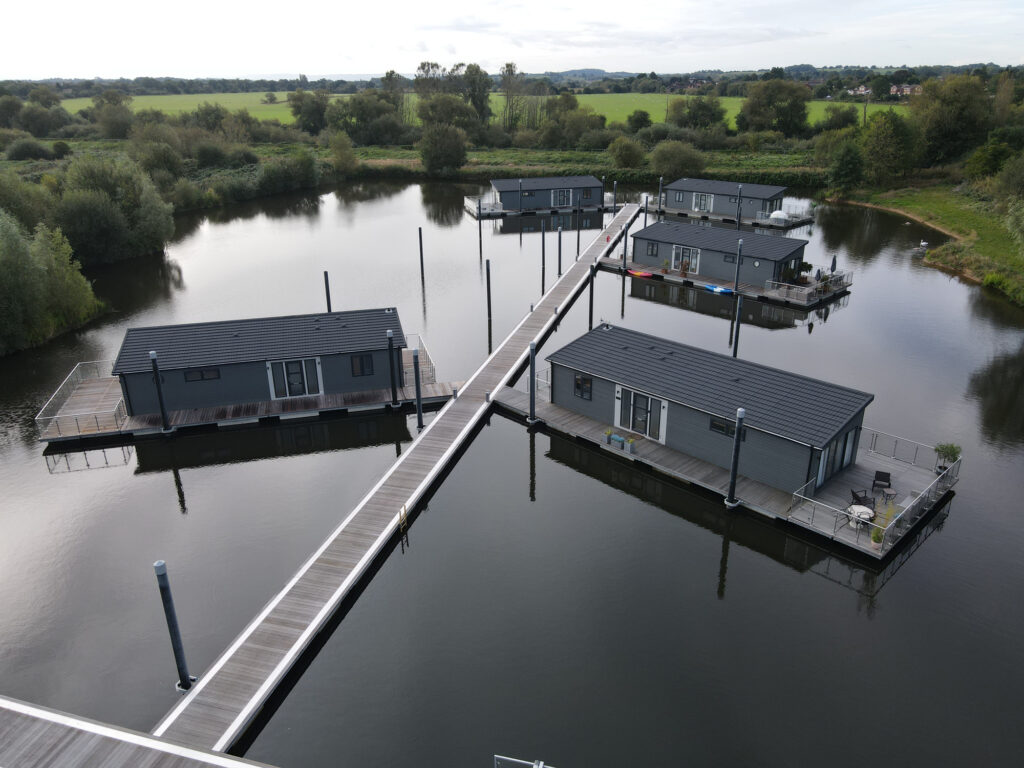 In recent years, floating homes have emerged as a distinctive housing option.
Floating homes offer an attractive waterfront lifestyle that is both calm and captivating. Locations are, by nature, picturesque and brimming with wildlife, irrespective of the season. In short, floating homes offer an extraordinarily serene and scenic living experience.
These unique dwellings often raise the issue of investment potential – are they a good investment or not? In this article, we will explore the advantages of owning a floating home as an investment. Find out why a Waterfront Living floating home at Upton Lake could be a rewarding opportunity.
Advantages of Floating Homes as Investments:
Waterfront Living and Unique Experience

Imagine waking up to breath-taking views of the water, enjoying the tranquillity of gentle waves, and embracing the enchanting allure of a waterfront lifestyle.

Floating homes offer an unparalleled experience. They allow you to immerse yourself in the beauty of nature while enjoying the comforts of a modern home. The sense of serenity and connection with the surrounding environment is truly priceless.

Potential for Appreciation

Floating homes situated in highly sought-after areas with limited supply present an excellent opportunity for appreciation in value over time. Coastal cities, lakeside communities, or regions with a high demand for waterfront properties often witness steady growth in property prices.

By investing in a well-located floating home, you not only get to relish the unique benefits of waterside living but also benefit from its appreciation as an asset.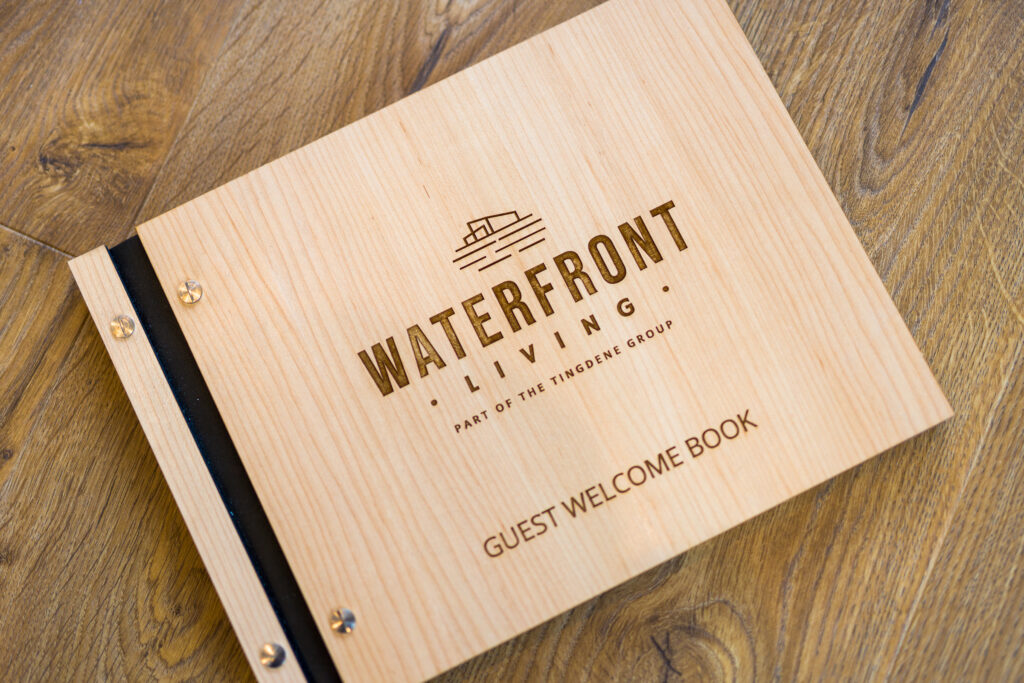 Income Generation

Floating homes can be a great source of income if you choose to rent out your unique home. Particularly in popular areas where there is a high demand from holidaymakers. Staying in a floating home appeals to a wide range of individuals.

Holidaymakers are prepared to pay a higher ticket for a memorable getaway close to water based activities. Short-term rentals in particular yield higher returns compared to long-term leases, making floating homes a potentially lucrative investment.

Diverse Investment Opportunities

The market for floating homes offers a wide range of choices. From small and cozy dwellings to luxurious and spacious residences. This diversity allows investors to select a floating home that aligns with their budget, preferences, and investment goals.

Whether you seek a modest weekend getaway or a grand retreat, there is likely a floating home option that suits your needs.

Unique Appeal and Limited Supply

Floating homes hold an inherent charm and appeal that sets them apart from traditional land-based properties. Their scarcity, especially in desirable locations, further enhances their value.

The limited supply of floating homes, combined with their distinctive features, makes them a sought-after commodity. This thereby increases their potential for long-term appreciation.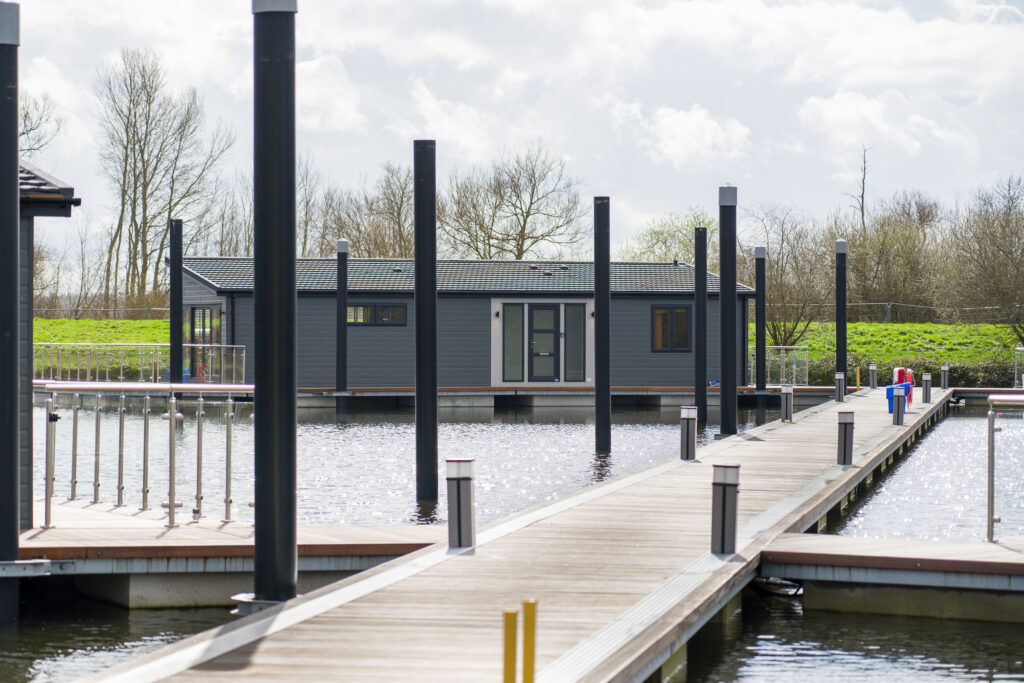 THINGS TO CONSIDER with FLOATING HOMES AS INVESTMENTS:
As with any investment there are ongoing maintenance and associated costs that need to be factored in. These include regular inspections, hull maintenance and mooring fees. It's important to consider these additional expenses when considering a floating home investment. Simply get in touch with our friendly team who will be able to provide the ongoing costs of a floating home at Upton Lake.
If you're used to the boating lifestyle, do keep in mind that the ongoing maintenance and service charges on a floating home may be less than that of a traditional widebeam. So if you love living on the water, but you're looking for more space and less ongoing maintenance costs, then converting to the floating home lifestyle may be just right for you.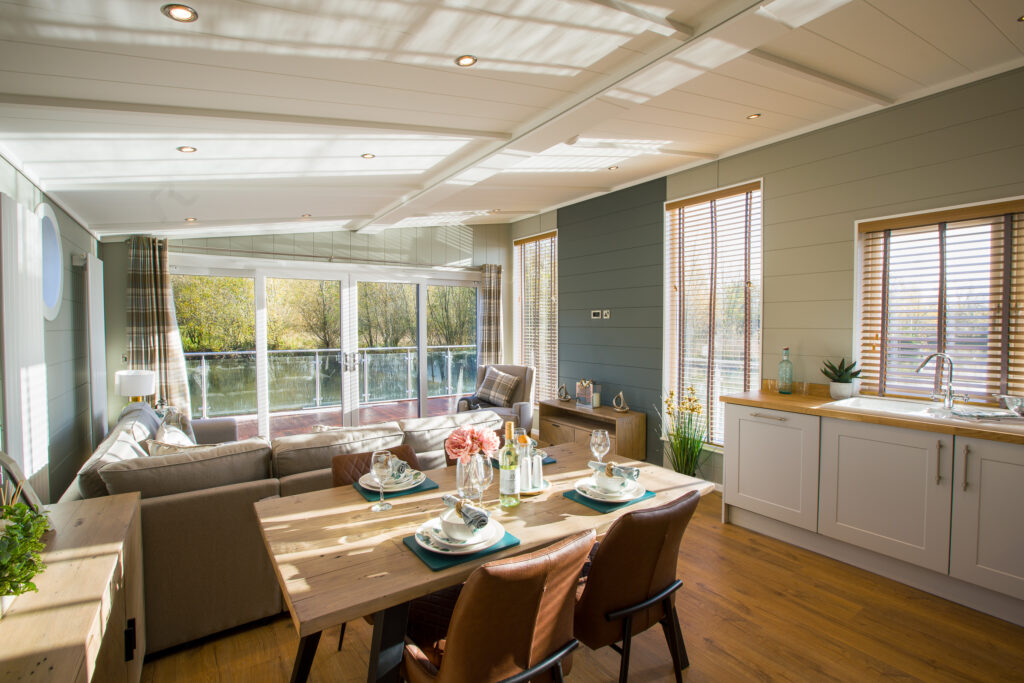 Floating homes are truly captivating and offer a unique investment opportunity. To fully appreciate the magic of a stunning house on water, you really need to view one and drink it in. They allow you a memorable waterfront living experience that is really like no other. Get in touch today to arrange a viewing with our friendly team. We'd love to show you how a floating home at Upton Lake could become a great investment.