Hills and Waterfront Living aren't obvious companions. Except that is when it comes to Waterfront Living at Upton Lake, near Upton-upon-Severn. Because this outstandingly beautiful new concept for living is close to the legendary Malvern Hills. And the hills are most definitely alive with a superb combination of natural beauty and attractions. There's so much to see and do.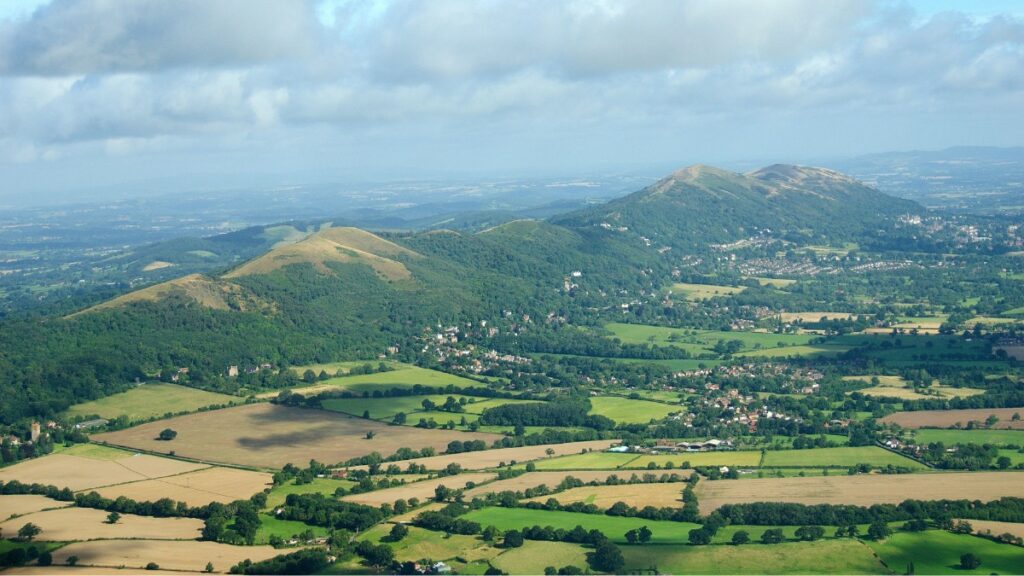 Where are The Malvern Hills?
The Malvern Hills are actually in three counties – Worcestershire, Herefordshire and, to a lesser extent, Gloucestershire. From the topmost point in the Malverns you can see a sweep that takes in the Severn Valley, the Herefordshire Hills, Welsh mountains and English cathedrals. It's said that you can see thirteen counties from up there.
Formed from some of the most ancient rocks in England, the Malvern Hills are part of an Area of Outstanding Beauty. Of course they are!
How about this for a view?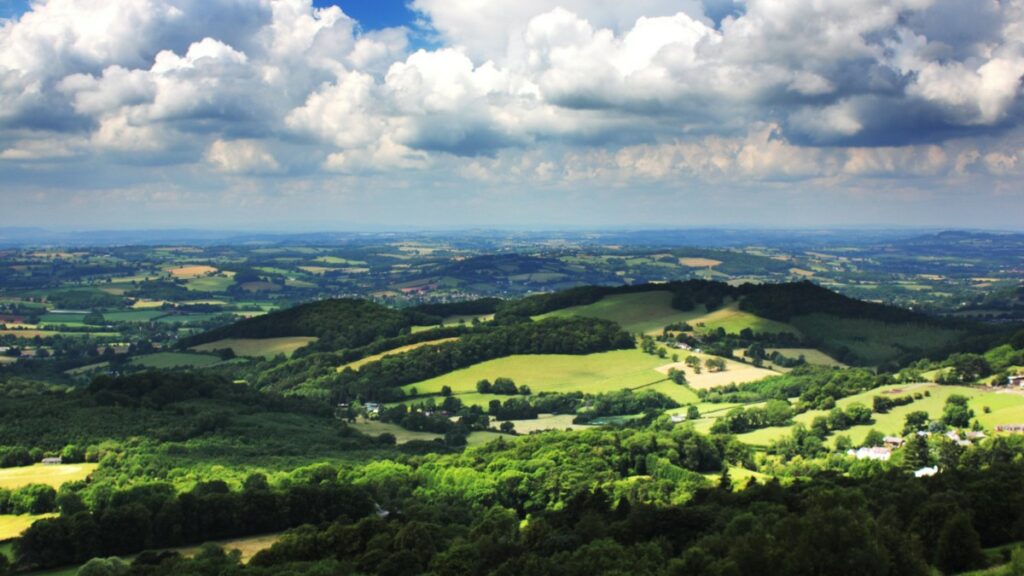 1. Worcestershire Beacon
Worcestershire Beacon really is a must for visiting the Malverns. It's the highest point in Worcestershire – that's 1394 feet to be precise. In good weather, you can see as far as the Black Mountains Plateau in South Wales from up here. Look down on the winding Severn Valley and the undulating hills of Shropshire. To help you identify the sights and landmarks there's a Toposcope on Worcestershire Beacon. Plus, there are lots of walking routes from here too.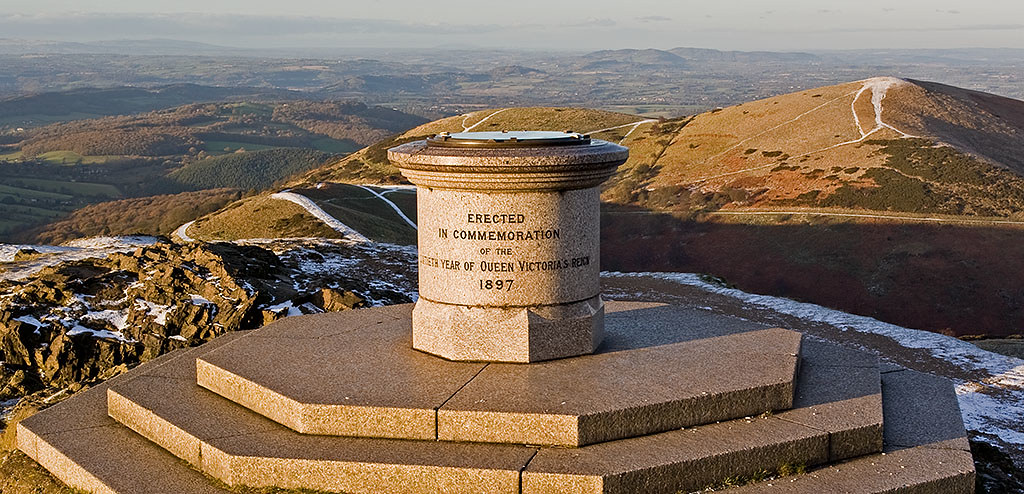 For the historians this place is so important. It's called a beacon because warning fires have been lit up here for centuries. Most notably it was here that the beacon was lit to warn of the Spanish Armada in 1588.
Speaking of historic hills…
2. Bredon Hill, Vale of Evesham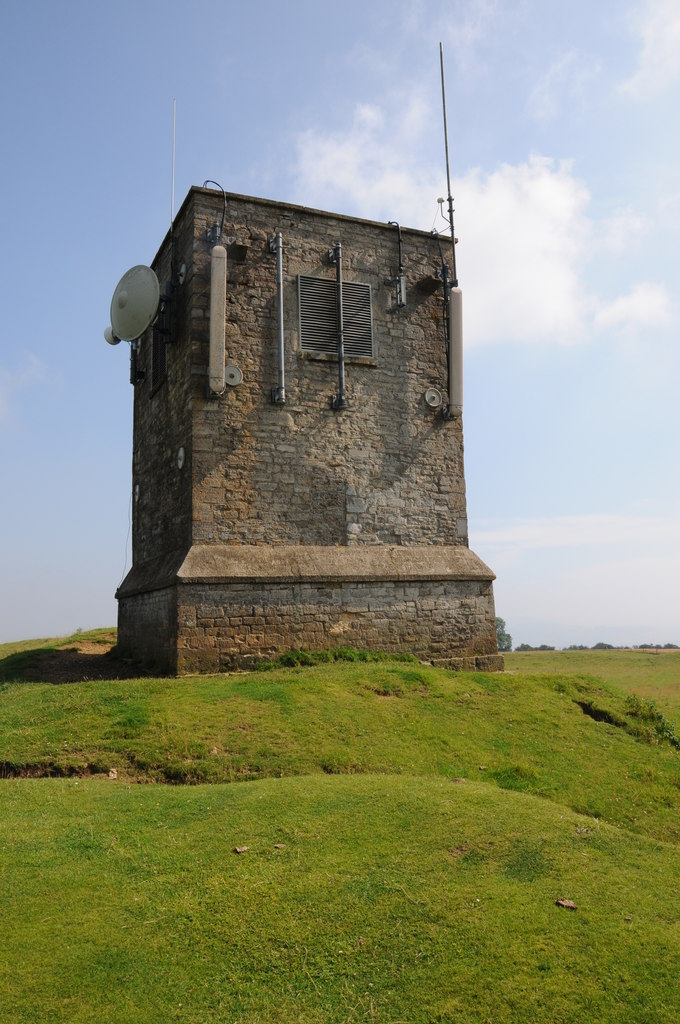 At 981 feet Bredon Hill is not exactly a mole hill either. But it's steeped in history. This beautiful spot was once an Iron Age fort, known then as Kemerton Camp. It would become a Roman encampment too, with its location affording strategic advantages.
Later still, in the 18th century the local squire, John Parsons, wanted a summer house with a view. He built Parsons Folly, a tower which stands to this day.
On the north side of Bredon Hill you can find the ruins of Elmley Castle. It became derelict in the 16th century and stone from its ruins was used to build the bridge at Pershore.
Bredon Hill has inspired countless writers, artists and composers. Vaughan Williams, A. E. Housman, William Cobbett… the list is long and impressive. Do some Googling, find out more and share the inspiration of Bredon Hill.
Let's do one more hill…
3. Millennium Hill, Malvern Hills
Before looking at other reasons why this area is so special let's look at one more specific hill. Millennium Hill is fascinating because it's where ancient history meets more modern thinking.
This hill had no name until the year 2000 when the Malvern Hill Conservators decided to name it Millennium Hill to mark the new Millennium. Just six months before the millennium began the naming ceremony took place – on June 24 2000. An ancient hill became a marker for the future. And it has great views too!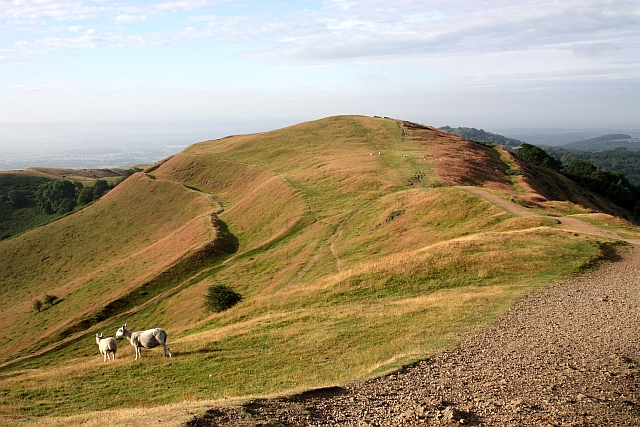 Would you like to see a wood?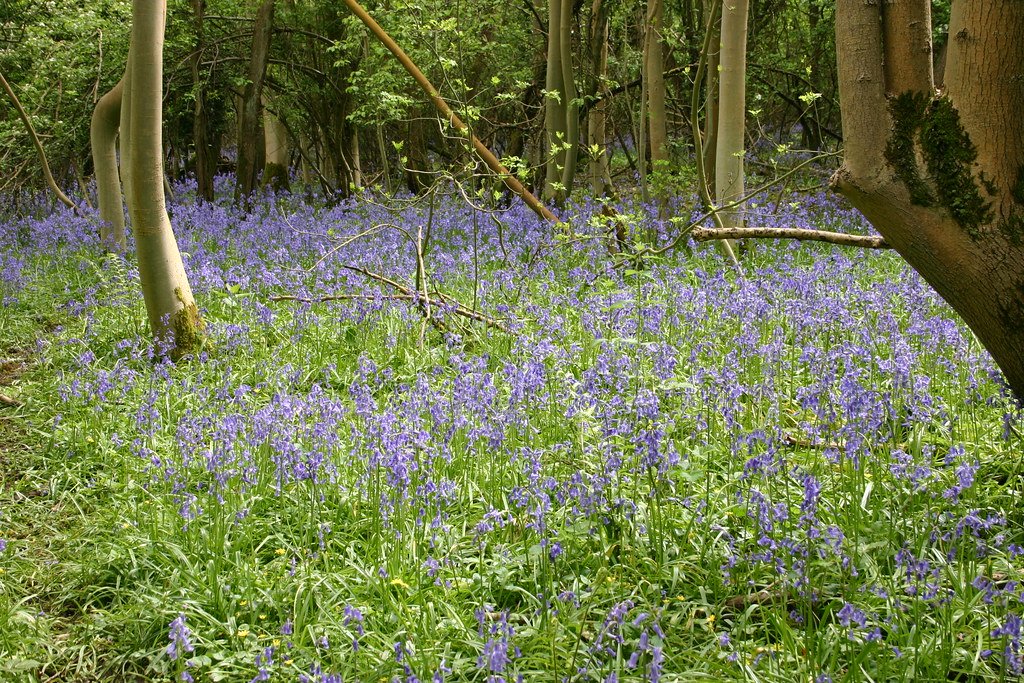 4. Tiddesley Wood, PErshore
Back down to earth, so to speak, for a moment. Why not take a walk through Tiddesley Wood? These delightful woods cover 76 hectares and are a real joy for walkers. The woods were once enclosed as a deer park and owned by the Abbots of Pershore Abbey. They were managed by The Forestry Commission in the 1950s, which is pretty recent when you consider that these woods probably date back 6000 or years or more. Spring flowers, summer butterflies – it's magical.
Step this way.
5. Rose Bank Gardens and the 99 Steps
They call this the gateway to the hills. It has a long history, but Rose Bank House, with its wonderful views of Worcestershire, was bought by Charles William Dyson Perrins in 1918 and it was he who gave it to to the town of Great Malvern as an amenity to be enjoyed. The gardens are beautiful and feature the amazing sculpture of two buzzards, by Walenty Pytel, installed to mark Elizabeth II's Diamond Jubilee in 2012.
And then there are the steps. 99 steps to be precise. They lead you to a lovely view point at St Ann's Well. At the foot of the steps there's a plaque noting the site's connection to C. S. Lewis. Take the steps – there's no lion, witch nor wardrobe around!
Towns too. Take a look.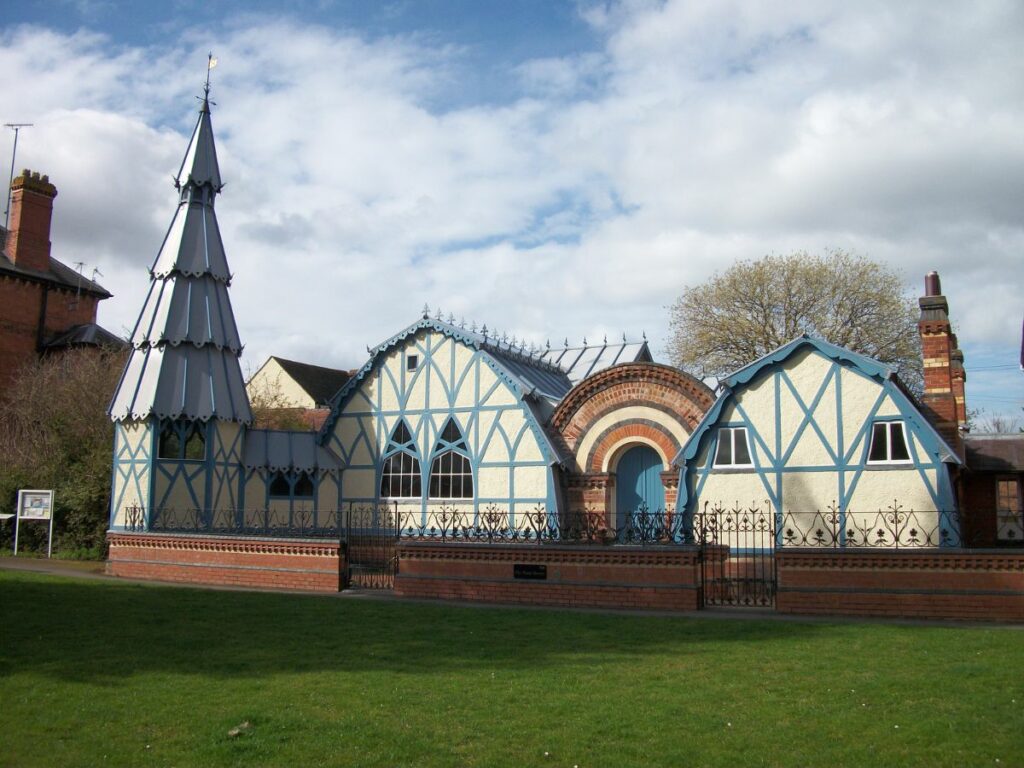 6. Malvern, Tenbury Wells
The hills are alive – in every sense. The natural beauty of the Malverns is a backdrop to charming towns. Malvern itself is a spa town at the foot of the hills. Ancient in its origins it became a spa in the 17th century. The water in the area is still famous of course. Unusually Malvern has three town centres – Great Malvern, Barnards Green and Malvern Link.
Tenbury Wells is a glorious mixture of styles. From its Art Deco cinema to its eccentric Pump Rooms the place is alive with things to see and do. The town is packed with independent shops and fascinating streets – like Teme Street and Market Street. Come alive in the hills – with some retail therapy.
Click the button below to find out more about the places to see, and where to eat, drink and visit in the area.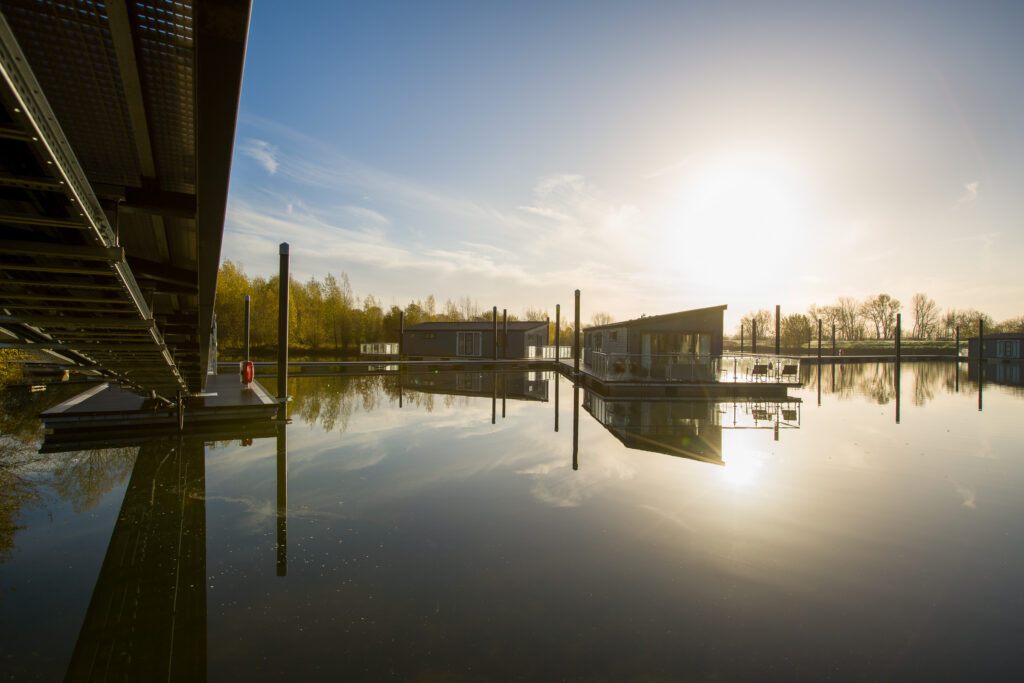 Come alive with Waterfront Living!
All of this is just a snapshot of the Malverns and what the area has to offer. And right now what it has to offer is Waterfront Living at Upton Lake. A new concept, in an historic setting. A beautiful idea in a glorious location. It's a superb combination of life on the water, with all the facilities and comfort of a modern home. Think about it. Maybe it's time to head for the hills. The Malvern Hills and Upton Lake.