Stay at Upton Lake and Marina in a 2 bedroom floating home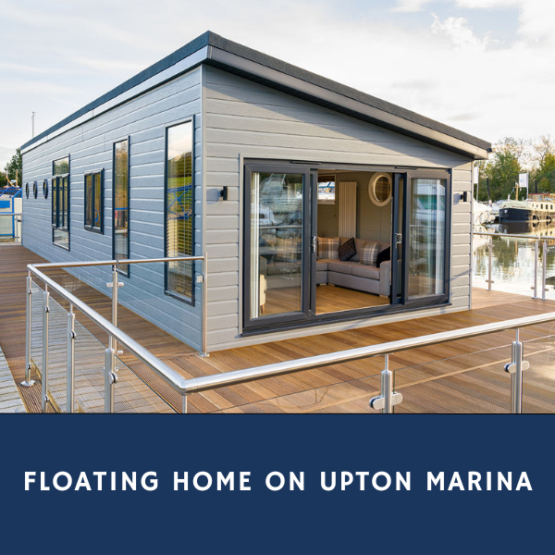 Situated within the marina basin amongst our berthholders, this 2 bedroom floating home is available to book through Airbnb.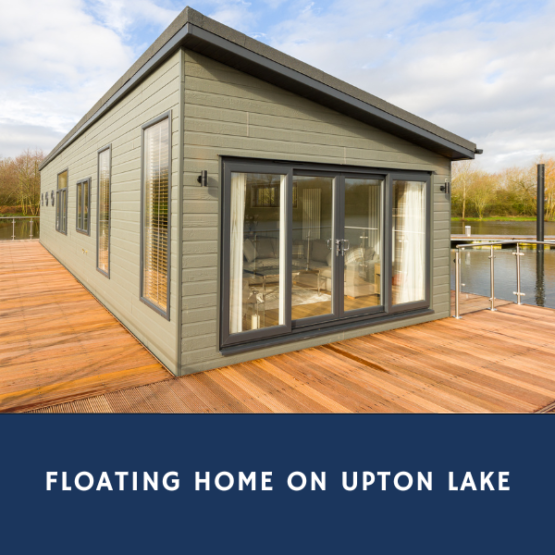 Situated at berth 6 within our new Upton Lake development, this 2 bedroom floating home is available to book through booking.com.
These brand new 2 bedroom and 2 bathroom floating homes in Upton-upon-Severn offer modern furnishings and décor, beautiful open plan living space and stunning views over the marina or lake.
The master bedroom features in-built storage, a spacious double bed and a contemporary en-suite bathroom with shower. The home also has a twin second bedroom with its own wardrobes and storage and a spacious main bathroom with combined bath and shower.
Upton-upon-Severn
Upton Lake and Marina is an iconic destination in Upton-upon-Severn, a thriving community of boating enthusiasts and liveaboards. The marina has plenty to offer for our guests, from boat hire and river excursions with Severn Expeditions to classic pub grub and a well-stocked bar at the Wheelhouse Bar and Restaurant.
Try before you buy
If you love the thought of joining a peaceful community set amidst tranquil blue and green and are thinking of purchasing a floating home on Upton Lake, we'd love you to stay with us and give it a go before you decide.
You can book a stay in our 2 bedroom floating home on the marina and very simply, should you proceed to purchase a home on Upton Lake, the final purchase price of your floating home will be reduced by the cost of your holiday stay.
Terms and conditions apply.
Upton Lake & Marina Map
Below is a map of the entire Upton Lake & Marina site.
Marker 2 shows the floating home on the Upton Marina that you can book through Airbnb. Berth 6 on Upton Lake is the floating home you can book through booking.com.